About Us
Galveston Homeschool Performing Arts Co-op was established in 2003 as a nonprofit, 501(C)(3), organization to provide comprehensive, high-quality education in choir, band, orchestra, drama, and dance for home-educated students in Galveston and surrounding areas.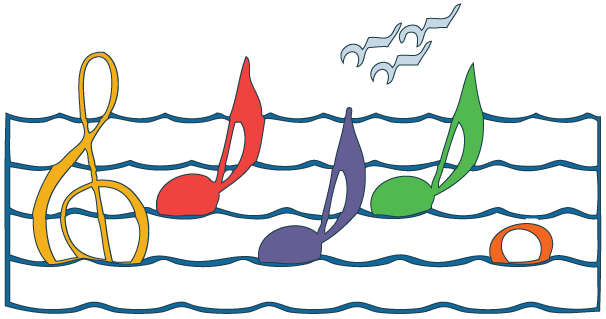 How does it work?
When families enroll, teachers are chosen from parents who have performing arts skills. If a parent doesn't have a particular musical talent to offer, we ask that parent to serve in administrative capacities or other places of need in the co-op. No musical background is necessary for parents to participate, teach young ones, or be a class assistant.
Can my family join if I am not musically inclined?
YES! We know that not all parents have musical abilities. There are plenty of other jobs to do in the co-op. Even playing an instrument in middle school band or singing in a choir many years ago counts as experience.
When and where does the Co-op meet?
The co-op meets on Fridays in central Galveston, with classes beginning at 8:30. View the calendar for semester-specific dates.
What does a day at Co-op look like?
Our typical day consists of the following schedule:
Opening Meeting
Choir
Orchestra, Beginning Instruments, Recorder or Rhythm Band
Music Theory
Beginning Band or Sectionals
Lunch
Drama
How much does it cost?
Basic co-op fees are as follows: $130 Family Fee per Semester, and $15 per Child, per Class, per Semester (music) or $30 per Child, per Class, per Semester (drama).
Is GHPAC a good fit for my family?
As a co-operative group, all families work together for the good of the organization. We ask that you read Counting the Costs to help you decide if GHPAC is going to work with your family.
When are the performances?
Music concerts are performed in Galveston at the end of each semester. Each performing class typically performs two pieces of their current repertoire. The Dance and Drama Co-op has one production in the spring.
Want to learn more about us?
Read our statements of faith and philosophy, or contact us.
Want to find out more about homeschooling?
Check out our list of Homeschooling Resources.