Counting the Costs
Is GHPAC a good fit for your family? Please read the following information to help you determine the answer to that question.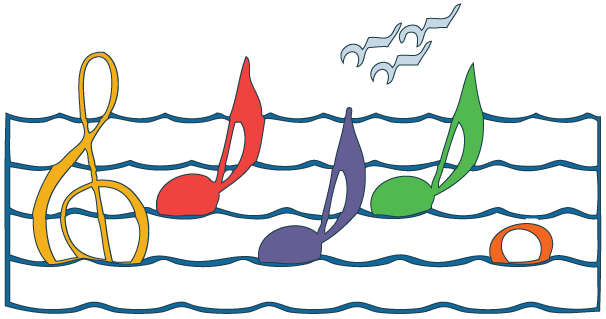 Fundraising: All families are encouraged to participate in fundraising to help with the costs of running the co-op. 50% of the funds raised by a particular family are applied directly to that family's tuition for the next semester; 25% goes into general operating costs; 25% is divided between the music and theater co-ops for use in special purchases. See Tuition and Fees for more information.

Instruments: Parents are responsible for providing band or strings instruments for their children. The co-op owns some band instruments that are rented inexpensively ($50 per semester) on a first come, first served basis. Rhythm band instruments and recorders are provided by the co-op.

Music Stand: Parents are responsible for obtaining a black, folding music stand for each student playing a band instrument, strings, or recorder.

Uniforms: Students in the music program need black pants or skirt and a white shirt (with buttons, long or short sleeves, and a collar) for the concert held once a semester and for any special performances. Black jackets or vests will be issued to all band and strings students prior to performances. Dance and drama costumes will be decided by those teachers, but will be kept at a minimal cost.

Curriculum: Curriculum will be decided upon by the class teacher and may include Christian-themed material.

Attendance: Parents are required to attend the co-op days and will be assigned jobs to do. Exceptions to this rule are as follows:

At Home Option: Upon request and with board approval, parents with babies under 2 months and parents with special needs siblings may have jobs assigned to them that they can do at home. Those parents will need to have an adult present at the co-op who will be responsible for their child(ren).
Illness: When the parent or a sibling is ill, the healthy student(s) may attend without the parent. The parent will need to have another adult responsible for their child(ren). The Volunteer Coordinator will need to be notified as soon as possible when the parent will be absent so that a replacement can be found for the parent's co-op job.
Attendance will be taken in the performing classes. Students who miss four (4) classes will not be allowed to perform with the group and will be asked to not participate when the class is preparing for the concert. Exceptions are by board approval only.
Children not enrolled in the co-op may only attend classes or nursery with board approval.



Registration: We offer online registration only.

Early Registration: A discount of $10 is given for those whose registration is completed and tuition postmarked by the posted cut-off date.
Registration Deadline: Tuition must be postmarked by this date to avoid the $50 late fee.



Parent Meetings: We have a mandatory parents' meeting before the start of each semester to facilitate communication.

Statement of Commitment: The co-op flourishes as the students flourish. All students (other than nursery children) and parents are required to sign a Statement of Commitment. For students participating in band, strings, and recorder classes, this will include a commitment to practice five (5) days per week. Practicing regularly is imperative for steady progress to occur.

Medical Release Form: All parents are required to sign a medical release form annually. We hope to never need to use these, but just in case...

Drop-outs: Due to the amount of planning involved in making a co-op work and the hardship placed on remaining members when someone drops out, we ask that families commit for at least a full semester.

Tuition Costs: $130 family fee (paid once per family per semester), plus $15 per class per semester for each child registering for music classes. Theater classes are $30 per class per semester per child. Work credits for certain co-op jobs will apply to the next semester's tuition.

Refunds: Because the tuition pays for materials ordered in advance, and because of the amount of planning that begins as soon as someone registers, there will be no refunds. Please carefully consider your commitment before registering.

Background Checks: For the safety of our children, all adults who will be on campus during class hours will be asked to give consent for a background check. The background check is valid for 5 years. Parents will be charged a small fee to cover the cost of this check, which will be due at the Mandatory Parents' Meeting.